Release of Northstar Online Learning
February 25, 2020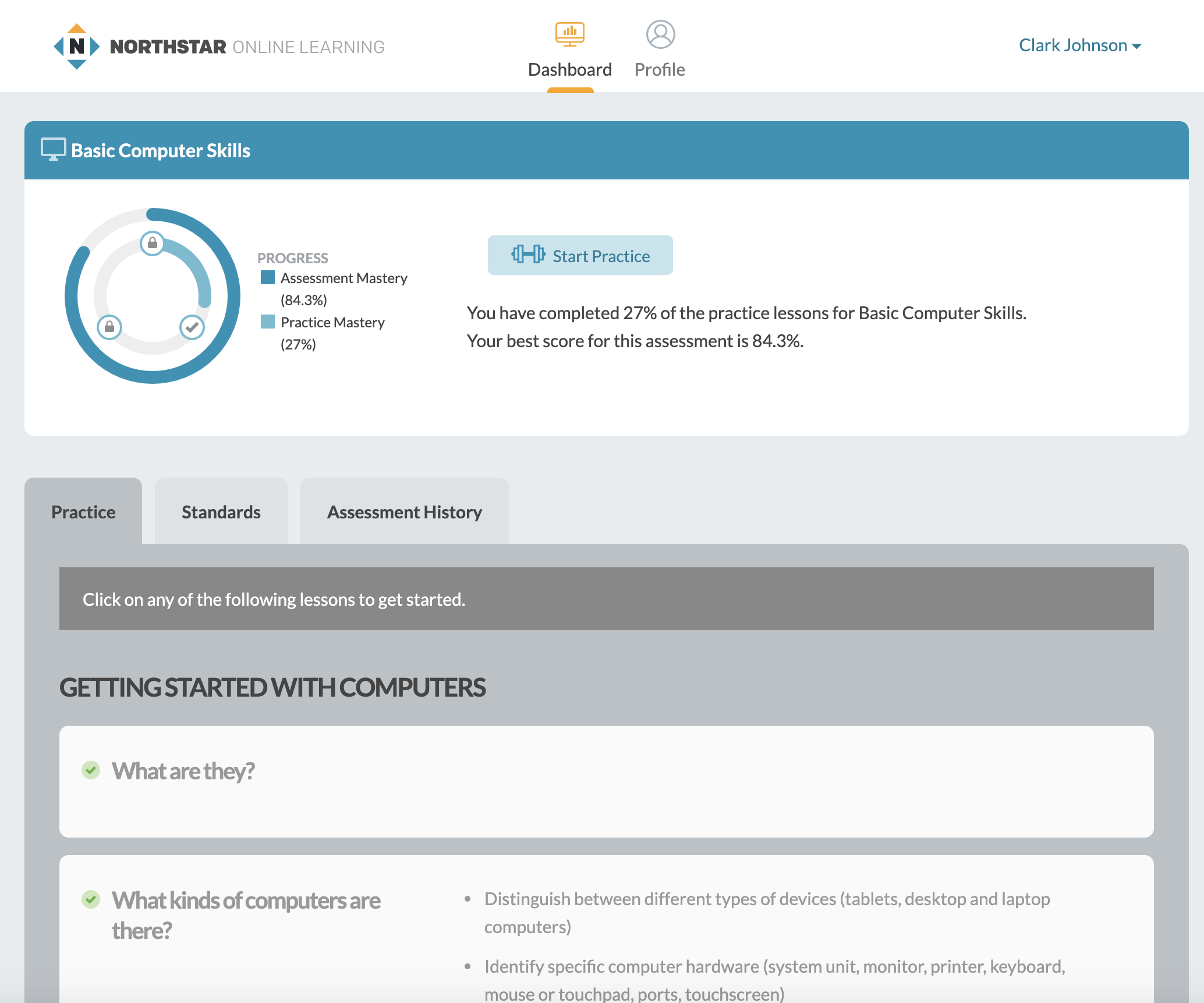 We are excited to offer a new, substantial addition to the Northstar ecosystem: Northstar Online Learning (NSOL). Available to subscribing testing locations, NSOL offers multiple new aspects to the Northstar experience:
Customized, self-directed online instruction and practice resources. Students can check their understanding with review questions, before completing assessments. Basic Computer Skills will be available initially, with resources for other topics to follow in coming months.
The capacity to create individual learner accounts. After taking an assessment, student results will be saved to their NSOL accounts, where they can compare their assessment results to their practice progress and understand which standards still need improvement, and which practice lessons will help master them.
The ability for proctors and admins to view the NSOL progress of all learners registered through their testing location, including online learning and the corresponding assessments. Individual student reports can be accessed, as well as summary reports for all student accounts.
Watch our introductory video here:
We have updated the NS manual to include detailed instructions on accessing and using NSOL, and created more brief 'how-to' videos for both site staff and test takers. These can be accessed through: